Description
Quick Details
  Condition:New
  Efficiency: 99.99%
  Construction: Plate Panel Filter
  Filtration Grade: Medium Filter
  Porosity: 0.3u
  Place of Origin: Hebei .china
  Brand Name: z&l
  Model Number: 0345064
  Dimension(L*W*H): Standard Size
  Weight: Standard Weight
  Size: 556*74*1020
  Pleats:104
  Pleats depth:21mm
  Replaced Trumpf 0345064 Dust collector panel filter
  Applicable to dusting spray, sand blasting, pigment industry, wood processing.
  1. Imported long fiber polyester filter media, fiber interwoven, evenly distributed.
  2. Good abrasion resistance, and the capability of withstand airflow pulse inverse blow is better than traditional filter media.
  3. Smooth filter media surface, not sticky.
  4. Excellent chemical resistance.
  5. Electro-galvanized/stainless steel cover, central skeleton.
  6. Professional sealing obturator elastic neoprene.
  7. Good filter material stiffness, can be repeated washed.
  8. Operating temperature≤135℃.
  9. Greatly increase the effective filtration area.
  10. Ensure a low steady differential pressure, improve the circulation of air flow.
  11. Small filter cartridge element, easy to install.
  12. Especially suitable for large dust concentration industry.
  Packaging & Shipping
  Most reasonable and competitive price
  Courier service: UPS , DHL ,TNT and EMS for light weight items
  Delivery Time: Stocked items, within 5 days
  Payment Method: T/T, Western Union, L/C, Paypal
  Package
  Type 1: Carton Box + Pallet
  Type 2: Plastic Bag + Carton Box + Pallet
  Type 3: Plastic Bag(Design) + Carton Box(Design) + Pallet
  Type 4: Plastic Bag(Design) + Carton Box(Design) + Wooden Case
  Other Similar Trumpf Filter List
  380757 FILTER
  122878 FILTER
  HANDTE 139809 FILTER
  8000190765 FILTER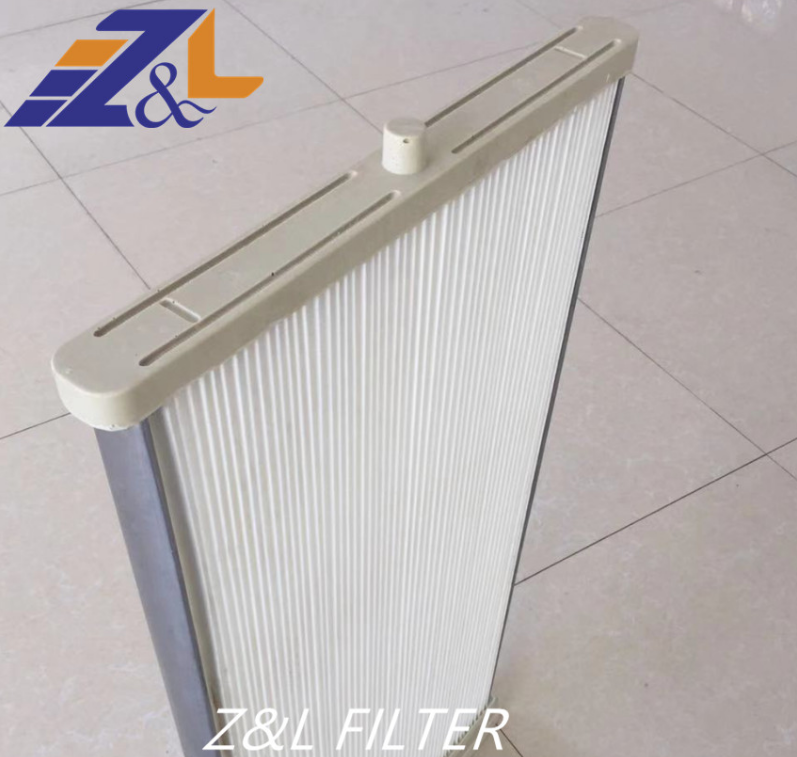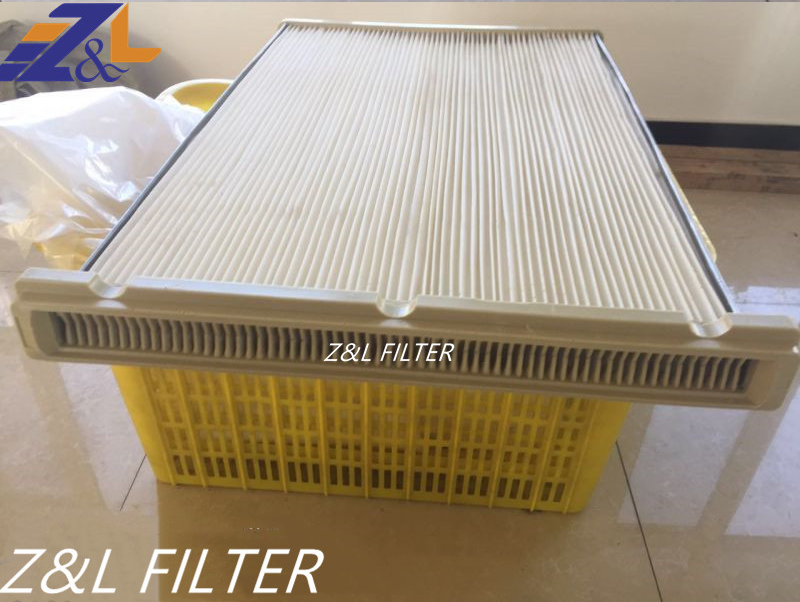 Our Service:
  Service Provide:
  OEM ODM & OBM service, printing or logo information is acceptable.
  Quality Guarantee:
  All products have to pass strict inspection before they go out. If any problems caused by the product itself,
  we will supply you the new replaced ones ASAP.
  After-sales Service:
  Any problems caused by using our products:
  1) Keep the problem products and timely contact with us for better feedbacks.
  2) Please do not damage problem products, if necessary, Send the
  products and the attached oil and the coolant sample together to us for better analyzing
  3) Attached with repair document, parts list, labor costs and any other materials which
  can support a claim for compensation.
  APPLICATION:
  Our company also produces such foreign brands alternative filters:
  AICHI COMMERCIAL HANOMAG MECALAC FILTREC HYDRAULICS
  AKERMAN CRAVER HENGST MEILLER SOFRALUB
  ALCO CROSLAND HIAB FOCO MENZI MUCK SOFRANCE
  ALLIED SYSTEMS DEMAG HITZMANN MICROFILTER PALL
  ALLISON DENNIS EAGLE HY-PRO MITSUBISHI TADANO
  ARBURG DIAMON HYCON MOOG TAMROK
  ARGO DOMANGE INTERNORMEN PALL TCM
  ATESO DONALDSON HYDEMA NALG TECNOCAR
  ATLAS EFFER HYDRECO NAPA TEREX
  ATLAS-COPCO ELOX HYMAC NELSON WINSLOW TEXAX
  ATLET EPPENSTEINER HYSTER NEW HOLLAND TOWMOTOR
  BALDWIN FACET HYUNDAI NISSAN TRIBOGUARD
  BAUSER FAE ESCAVATORI IHC NUOVO PIGNONE
  BEA FILTRI FAIREY ARLON IHI O&K UCD UCC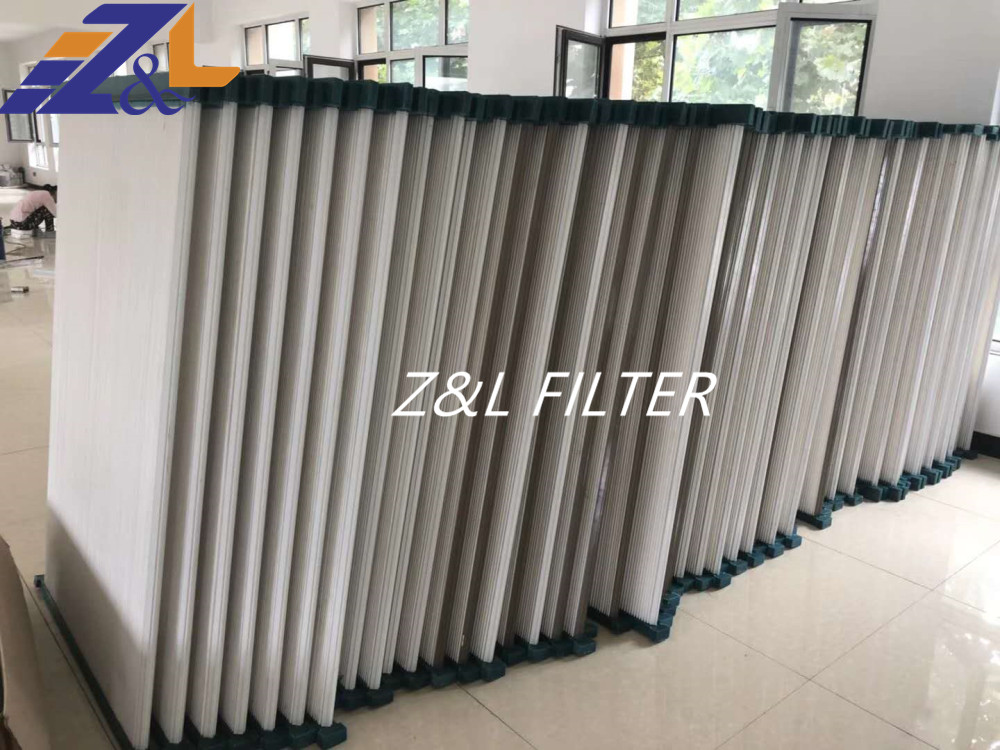 Z&L Filter supply other replacement hydraulic return oil filter element part numbers:
  0240R series
  0240R003BN/HC 0240R005BN/HC 0240R010BN/HC 0240R020BN/HC
  0240R003BN3HC 0240R005BN3HC 0240R010BN3HC 0240R020BN3HC
  0240R003BN4HC 0240R005BN4HC 0240R010BN4HC 0240R020BN4HC
  0240R003BN/HC 0240R005BN/HC 0240R010BN/HC 0240R020BN/HC
  0240R020P 0240R020W
  0330R filter series
  0330R003BN/HC 0330R005BN/HC 0330R010BN/HC 0330R020BN/HC
  0330R003BN3HC 0330R005BN3HC 0330R010BN3HC 0330R020BN3HC
  0330R003BN4HC 0330R005BN4HC 0330R010BN4HC 0330R020BN4HC
  0330R003BN/HC 0330R005BN/HC 0330R010BN/HC 0330R020BN/HC
  0330R020P 0330R020W
  0660R filter series
  0660R003BN/HC 0660R005BN/HC 0660R010BN/HC 0660R020BN/HC
  0660R003BN3HC 0660R005BN3HC 0660R010BN3HC 0660R020BN3HC
  0660R003BN4HC 0660R005BN4HC 0660R010BN4HC 0660R020BN4HC
  0660R003BN/HC 0660R005BN/HC 0660R010BN/HC 0660R020BN/HC
  0660R020P 0660R020W
  0850R filter series
  0850R003BN/HC 0850R005BN/HC 0850R010BN/HC 0850R020BN/HC
  0850R003BN3HC 0850R005BN3HC 0850R010BN3HC 0850R020BN3HC
  0850R003BN4HC 0850R005BN4HC 0850R010BN4HC 0850R020BN4HC
  0850R003BN/HC 0850R005BN/HC 0850R010BN/HC 0850R020BN/HC
  0850R020P 0850R020W
  0950R filter series
  0950R003BN/HC 0950R005BN/HC 0950R010BN/HC 0950R020BN/HC
  0950R003BN3HC 0950R005BN3HC 0950R010BN3HC 0950R020BN3HC
  0950R003BN4HC 0950R005BN4HC 0950R010BN4HC 0950R020BN4HC
  0950R003BN/HC 0950R005BN/HC 0950R010BN/HC 0950R020BN/HC
  0950R020P 0950R020W
  1300R filter series
  1300R003BN/HC 1300R005BN/HC 1300R010BN/HC 1300R020BN/HC
  0990D003BN3HC 1300R005BN3HC 1300R010BN3HC 1300R020BN3HC
  0990D003BN4HC 1300R005BN4HC 1300R010BN4HC 1300R020BN4HC
  1300R003BN/HC 1300R005BN/HC 1300R010BN/HC 1300R020BN/HC
  1300R020P 1300R020W
  2600R filter series
  2600R003BN/HC 2600R005BN/HC 2600R010BN/HC 2600R020BN/HC
  2600R003BN3HC 2600R005BN3HC 2600R010BN3HC 2600R020BN3HC
  2600R003BN4HC 2600R005BN4HC 2600R010BN4HC 2600R020BN4HC
  2600R003BN/HC2600R005BN/HC2600R010BN/HC2600R020BN/HC 2600R020P